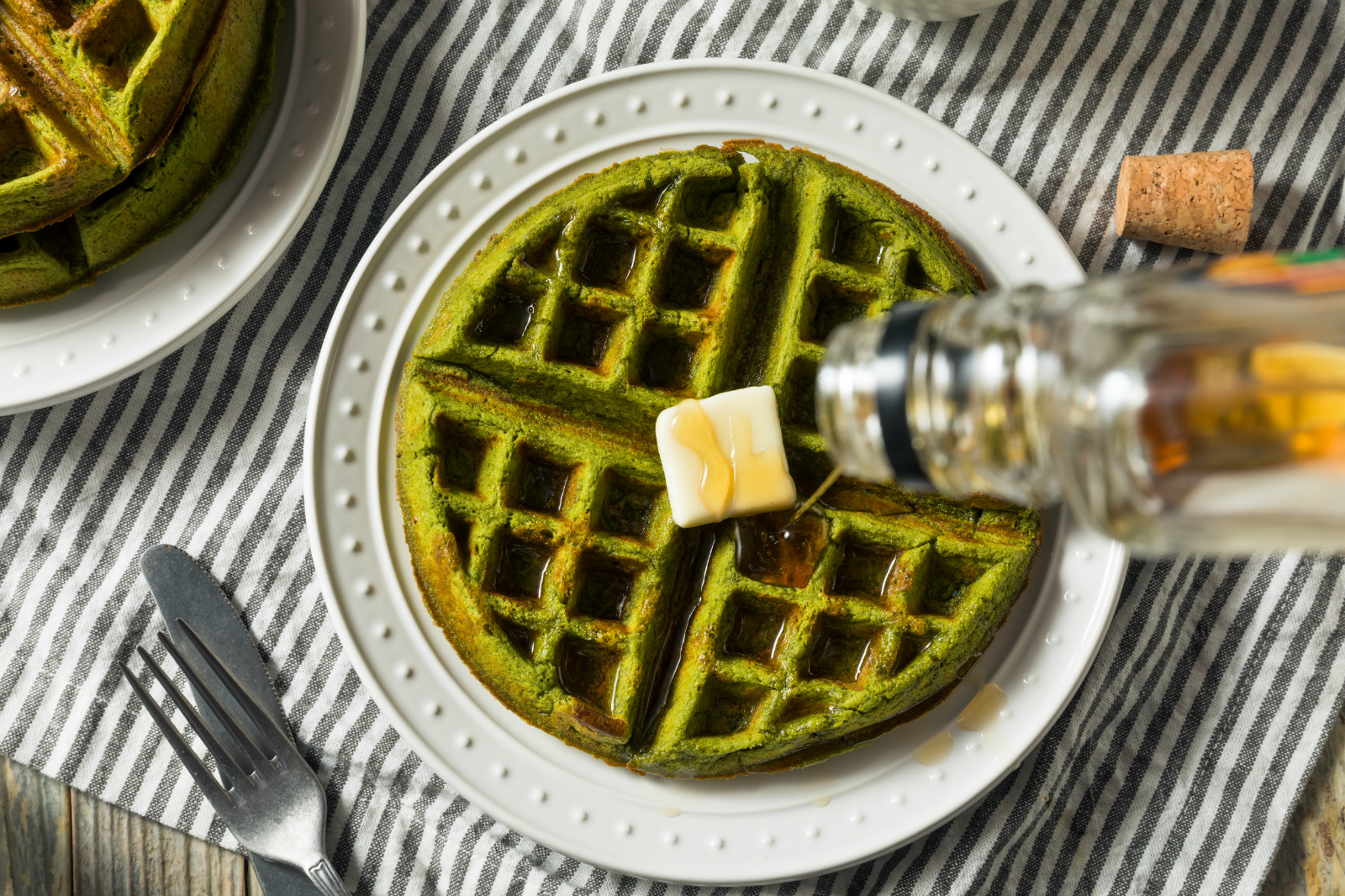 The secret tip to this recipe is to use the best matcha powder you can find at your local stores. Always make sure you seal your matcha powder after each use.
You can make waffles in batches, and reheat them later to eat as snacks. This makes a perfect afternoon snack.
You can also freeze your waffles for later. Let them cool completely, wrap them in plastic wraps individually, place them in a Ziploc and remove as much air from the bag as possible. Place them in your freezer, and label your Ziploc with the date. They are still tasty for up to 1 month.