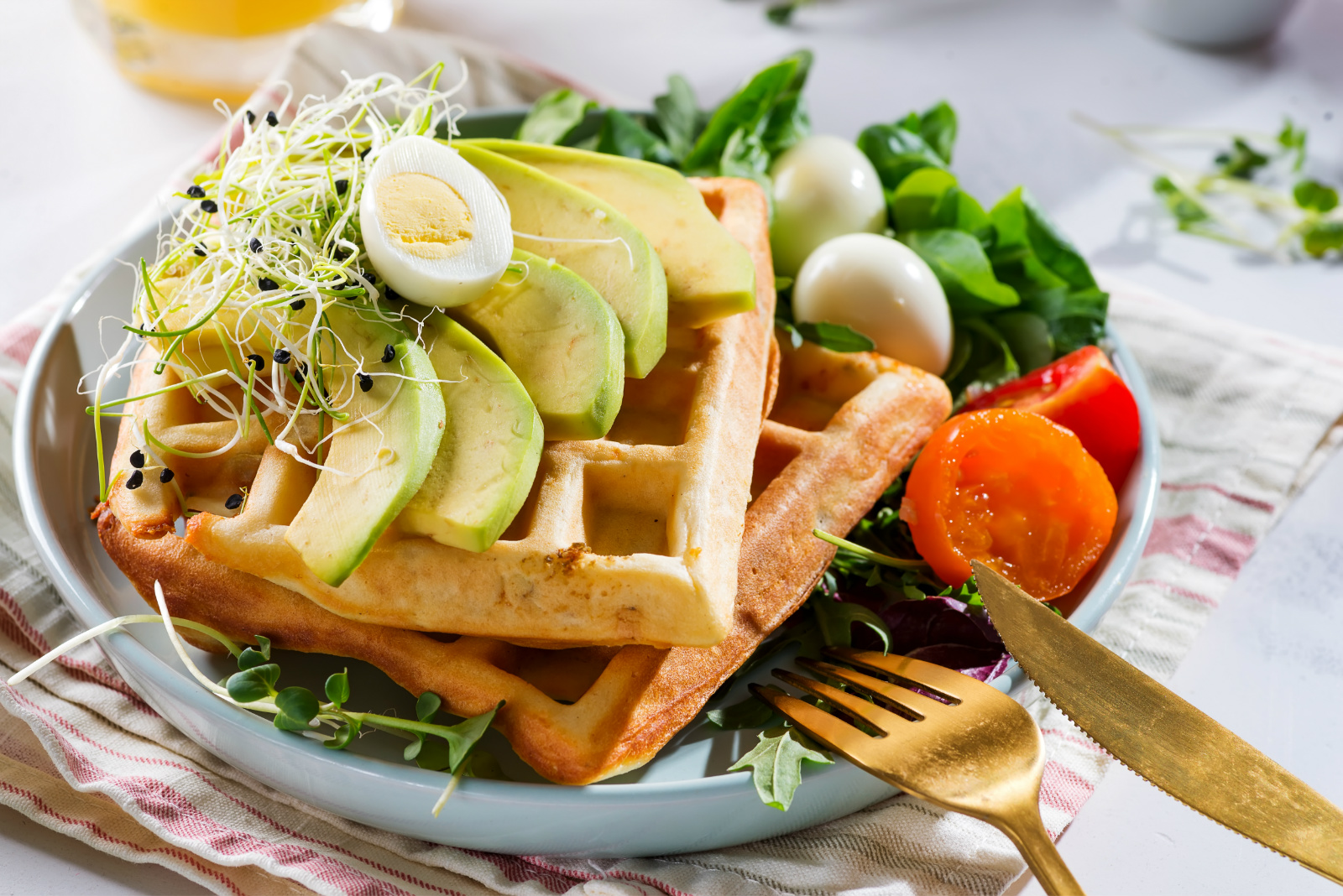 To add your own favourite meat to this savoury waffle, you simply sprinkle the meat of your choice onto the batter in the waffle iron before cooking.
We have tested, ham, left over meatball pieces, bacon, and rotissary chicken chunks.
If you are a meat lover, adding meat will definitely make this waffle a lot more fragrant and tasty.
If you are vegetarian, spread some avocado slices, this always brings this waffle to the next level.