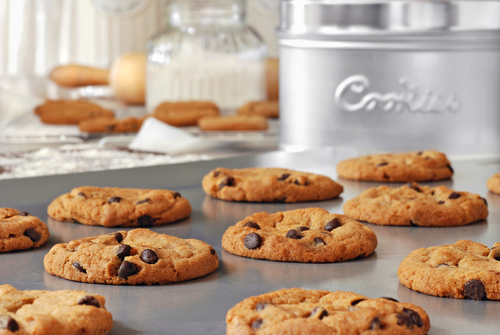 If you're longing for a homemade dessert, how about preparing a bunch of delicate, gooey chocolate chip cookies, much the same as Mom used to make?
This chewy chocolate chip cookies recipe is just super easy to make, it allows you to have gooey, and soft chocolate chip cookies in minutes. What's more, it gives a perfect cookie, crisp on the outside, and chewy within. You will be overwhelmed at how delicious they are. The most convenient part about this recipe is that it requires only a simple list of ingredients that you may already have in your pantry.
It's the ultimate cookie for every cookie lover. You can also try making this healthy, tasty dessert recipe with your kids while staying at home. It's the ideal recipe to keep in your back pocket when you need cookies the most!