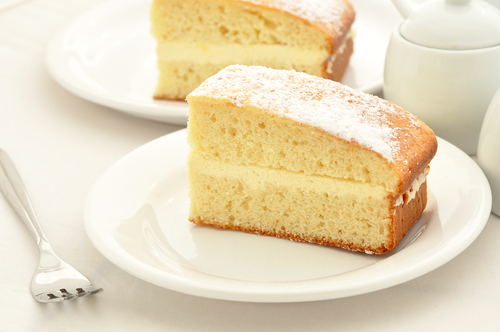 If you're looking for a beautiful and fun cake inspirations or recipes, I've got a wonderful vanilla cake recipe for you. It aims to show you how to make the best classic vanilla cake ever!
It is really easy to make. Now picture a vanilla cake in your mind, isn't it beautiful? Not to mention its outstanding vanilla flavor, it just makes your mouth watering. Take a bite, and I guarantee you will agree on how delicious and fluffy this homemade classic vanilla cake is! All it takes is a few ingredients. Every step in this recipe will help you get the best results when making this vanilla cake. Great for any occasion like birthday celebrating, family gathering, party, etc.
Be sure to read through the recipe before beginning.