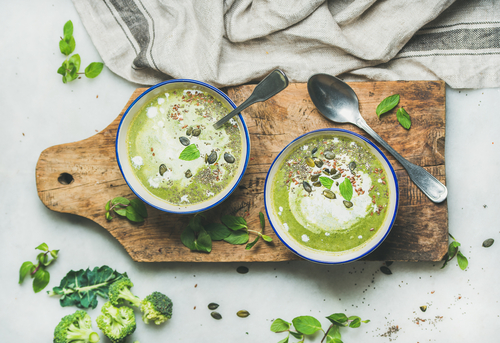 Healthy combo of fruits that taste absolutely amazing. And if green is not your favorite color, this recipe might just change your mind.
You can swap some of these ingredients, fruits, yogurt, to whatever you can find in your fridge, feel free to let your creativity guide you. The fun part of making a smoothie bowl is there is no guideline (except not to use too much ice or milk). So get creative and keep blending. Feel free to share your amazing recipes with us.
One more reason to not order take out, stay home, cook at home, and enjoy a healthy breakfast. At times like these, it's crucial to keep our body happy, maintain a positive mind set.