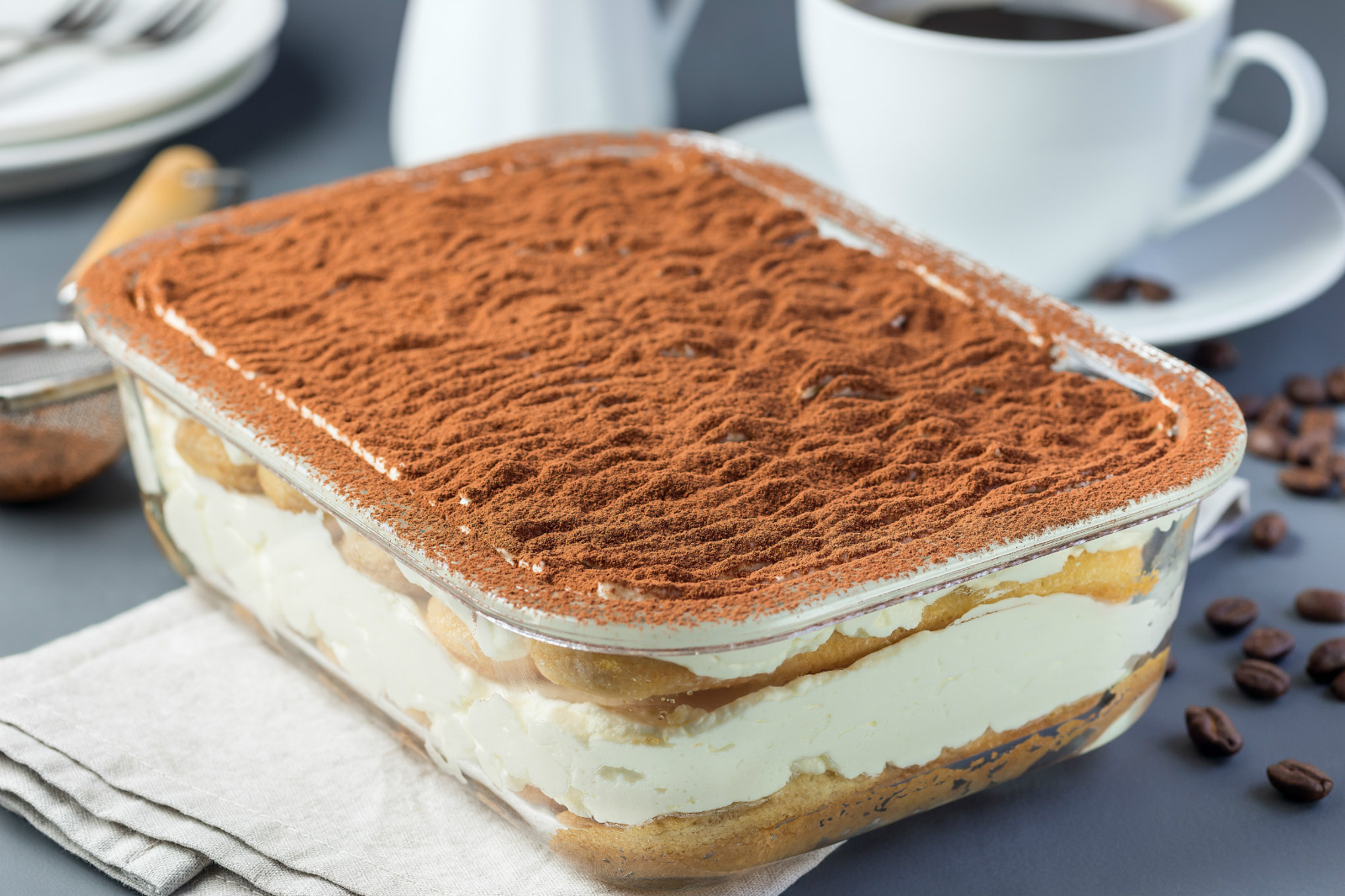 Since we are not Italian, and this seems like an assemble-a-cake type of recipe, there is no way to go wrong with a simple tiramisu recipe.
It is most important to have all the ingredients you need for this recipe. You can layer the cake however you want, or change to a smaller casserole dish. As long as you start your layer with ladyfinger and end your top layer with cream, feel free to get creative.
Even if your cake turned out to be less photogenic, it will always be delicious, this we can guarantee.